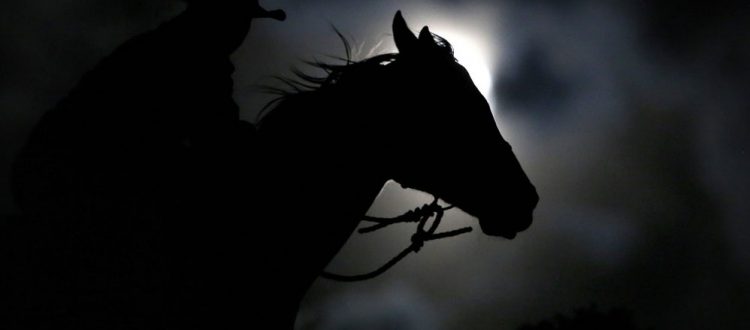 THE BLACK CHARRO OF MEXICO
Mexican legends extend inexplicably across the country. Perhaps it is thanks to family stories, migration within the Republic, or simply by the collective imagination of Mexico. This is the case of the Black Charro, who appears throughout Mexico, but their intentions are not always the same.
A tall, slender figure, walking in the shadows of the night with his huge horse. Dressed in an elegant black charro suit and black leather boots with spurs, sometimes riding his big black horse to get faster to his prey. In Mexican states like Puebla, it said the Black Charro is looking for individuals with money problems.
They say this Charro, after a friendly talk, approaches the victim and offers a bag of gold coins, or that tells where the large sum of money is hidden. If the victim falls into the Charro's trap, he will be doomed to take the place of the Black Charro until he gets another underdog.
In southern states of Mexico, it is said that the Charro likes to hunt ladies. It is rare to see a woman wandering the streets of her village late at night, since it is known that the Black Charro can show up to take her away. Some say it is the Devil himself, as people have seen how his horse grows in size and lit on fire.
Some other witnesses say that he is just a suffering soul. He approaches lonely people to start a casual and pleasant conversation. He is said to be very sociable, kind, and gentlemanly and that he only seeks company in his lonely nights, while walking through the streets of the city or town. However, if during the journey he meets a church, the Charro kindly says goodbye and disappears.
No one really knows how long this Black Charro has been wandering, or when he will be gone forever. But it is very interesting how this mysterious individual appears throughout Mexico.